About Us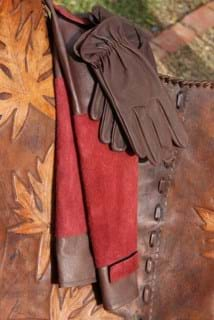 Morris Outside is known by many a Farmer, Gardener or Trades person for manufacturing high quality added protective wear, such as our popular Boot Guard,specialised Gardening glove or Kangaroo Leather High Performance Gloves.
We pride ourselves where possible to make or source materials here in Australia. Our Kangaroo leather is sourced from a 5 Generation award winning business, helping to keep jobs here. Most of our products are designed by us or by requests from our Customers to give added protection for a range of medical conditions & lessen the risk of infection or allergies. We are grateful for the incredible loyalty from around Australia and around the world.
If you are in need of a glove for a specific purpose we can help by suggesting the correct glove for the job or help by getting your costs down.
We specialise in mail order & pride ourselves on quality and service. All items can be tracked or sent by express mail to anywhere in the world. As an economical option we also offer letter mail for most of our products.
Morris Outside is a Family Business. Jan has a background in Health & Mental Health caring for people from a teenager started out in St Johns Ambulance whilst at School and continued to Nurse and care for people for over 30yrs. Richard has a Family History in Agriculture, Horticulture and Journalism. We met under the left paw of the Sphinx in Egypt and spent the next 5 years in pursuit of the miraculous and fantastic is all corners of the globe.
Having finally settled in Melbourne in 1987 we started in business. Morris Outside originated from our Landscape and design Company and our landscape company originated from our original retail Plant Nursery. We had so many requests for good quality garden gloves and protective clothing that we felt obliged to respond. The result is an evolving range of products and services.
- You can order Directly by calling our Office.
- Via mail order or leave us a telephone number.
- Or ask us for a Boot Guard outlet near you.